Affordable Internet Marketing
Flat Rate Content wants to change the way that online marketing is done. We streamline internet marketing services for small businesses at a cost that doesn't break the bank.
Our Services
We offer the full suite of services for your small businesses' natural rankings growth.
Search Engine Optimization
We offer continuous SEO services to ensure your business is always being searched for.
Content Marketing
We offer all kinds of content marketing that will aid your business from written to visual.
Online Listings
Listings Management means that we will be placing your site above your competitors.
Competitive Marketing
We measure our success and our gameplans based on real business competitors.
Reporting and Gameplans
We create a monthly gameplan for marketing and monthly result reports.
Social Media
Our revitalized Social Media program will ensure your business succeeds online!
We are Up Front and Honest with our Results
SEO and Online Marketing is a constantly changing game. We employ proven methods and consistent content for your business.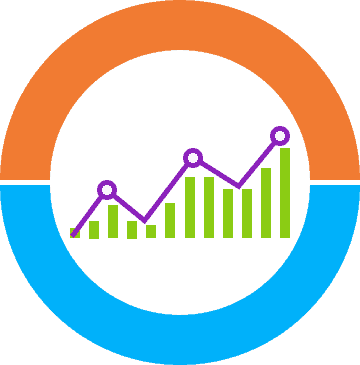 Our reporting and gameplans showcase what our intentions were, where we pegged our performance and what we can do to overcome shortcomings.
Frequently Asked Questions
How much are your Service?
We charge a $200 flat rate for our services each month. The only variance on this is we encourage our clients to purchase a $50 Social Media Stipend so we can boost performance of key posts to improve the reception of key content.
Do you do PPC?
Presently we offer rudimentary PPC assistance but it is not our strong suit. We will help design campaigns and ad copy in the place of normally scheduled content, but presently we do not surcharge for PPC services.
Did you say Video Marketing?
Presently, we focus our video marketing efforts on supplementary assets for written articles as well as high-performing social media posts for your site. Videos, on average, do not exceed 30 seconds.
What exactly do you offer?
Our one size fits all Internet Marketing package includes the following: 4 Pieces of Content (Written, Audio, Video, Infographic, etc.) 10-12 Social media Posts On-Site SEO (Both Front end and Back end) Social Media Management (User Tracking and Responses) Listings and Backlinks (2-4 Listings or Backlinks a Month) Marketing Gameplan and End of Month Reporting All of this for just $200 a month.
How can I contact you?
We are open for phone calls from 8-5 CDT. We are located in Minneapolis and if we miss your call, you can always e-mail us at flatratecontent@gmail.com.
Location
Minneapolis, Minnesota
Also: The Internet